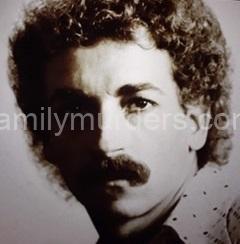 Trevor Peters died in late 2015 leaving his diaries to be found by his brother. Trevor was a homosexual who moved in the same circles as some members of The Family. He knew Denis St Denis well, von Einem casually, and it can be assumed he knew Mr R. Trevor lived at 48 Shipsters Road, Kensington Park. He was next door to Sarah Novak at 46, and two doors from Pru Firman at number 44, who he made records of his conversations with in his diaries . Novak and Firman are both transgender women and were very close associates with Bevan von Einem at the time of The Family Killings. Multiple witnesses over the years confirm that both Novak and Firman acted as lures for von Einem. Peters had a close relation with Novak and Firman and recorded details of his conversations with them in his diaries.
Gay doctor Stephen Woodards dispensed mandrax tablets to Bevan von Einem. Bevan regularly visited his home or surgery near St Peters Cathedral, North Adelaide. He supplied Bevan with large plastic jars of 200 or more tablets. The doctor got them through Asia.
Sarah Novak had a lot of sex with Bevan and drugged hitchhikers. She (he) went as a female decoy in order to get Mandrax from Bevan. Sarah Novak knows a lot more than she says. I know that for a fact. Bevan had prostitutes, drag queens and others to get pills on prescription for him. He paid well for them. Sarah had a lot to do with it. Shatze (Gary Zubers) too! Dr Koulakis was inundated with clients with threatening behaviour to get Mandrax and Rohypnol and eventually ceased practice.
In the late 1970s and early 80s Bevan relied heavily on cooperation from a close group of mandarax addicted drag queens – "Molvina" aka Brian Gant who met Bevan when they worked at Pipeline Supplies, "Noel Brook" a half cast aboriginal and alcoholic, "Shatze" Gary Zubers, Sarah Novak "Stephen Stanton", Megan Collier (Dom ?), Pru Firman, and "Lana" (Lewis Turtur).
They often worked separately or in pairs to acts as lures to coax young male hitchhikers into Bevan's car. In the late 1970s they rented an old cottage off Grote or Gouger St where the drugged young men were taken for sex. (I think that Pru said Lewis, Brian and Noel rented the cottage and lived there together. Gary Zubers and maybe Sarah Novak rented a flat at Marden where boys were taken for sex when they acted as lures for Bevan. Pru said that they all had sex with the drugged out young men, since they all had penises back then – even those that dressed as women only (Pru, Megan, Sarah). Sarah Novak would do anything for Mandrax. She had a huge Mandrax addiction and Serapax habit and was constantly drugged every day. She along with Pru and Megan also used heroin regularly. Pru said they were often so drugged that they did not clearly remember what happened. Bevan always ushered others out of the room whilst he had his turn with the hitchhikers and became very angry if anyone attempted to get "in on the act".
Pru Firman (who died in 2010) was sharing a rented house in Alberton in the late '70s or early '80s with another transvestite or sex change named Kerry Wxxxxxxxx and Lewis Turtur.  Pru said that Bevan von Einem frequently took drugged young men there to have sex with them. She said that Lewis Turtur (the suspect) would always have a back room ready for him and Bevan ready to abuse sexually the boys that Bevan brought there. She said that Lewis Turtur would always have the bed made and candles ready. She said that Mr R was there to meet Bevan 'frequently'. When I questioned frequently, she said 'yes, all the time'." He was there lots and lots of times. He took the drugged boys after Bevan and Lewis Turtur had finished with them. Sometimes Lewis Turtur went with him." After von Einem's arrest over the Kelvin murder Lewis Turtur, Pru Firman and Kerry W moved to Sydney to live. All 3 of them had been actively involved with Bevan by dressing in drag and luring the young hitchhikers into Bevan's car in exchange for mandrax and sepapax, Pru said. Sarah was also sexually involved with Bevan and drugged hitchhikers. She (he) went as a female decoy in order to get mandrax from Bevan. "Sarah knows a lot more than she says. I know that for a fact", Pru said.
In the early 1980s at the time of the murders Denis and Bevan rented a unit in the inner eastern suburbs, maybe Norwood, Kent Town or Dulwich. Denis drove me past it once, it was on the Eastern side of the street, a heavily tree lined street, and was the front left hand side unit of maybe 4 units, built of brick.
Chris Wall told me years later that Mr R also rented a unit or flat at around the same time; maybe they all shared the rent?
Both Denis and Bevan lived with the mothers and needed a place to take the young men to for sex or "TRADE", especially "rough trade" as Denis had told me on the day that he drove me past the unit. Denis said that they kept it secret from their families that they rented the unit.
When I visited xxxxxxxx xxxxxxxxx who was then living with xxxxxxxx xxx in Wollongong in 1987, a few years after the trial of von Einem, we discussed it briefly. I was surprised that she seemed to know something about the case. She had been a well known and easily recognised party goer and pub/disco character in Adelaide during the late 70s, always dressed in only black, along with dyed black long hair, black finger nail polish – all black and beautiful.
She said that she had been told Richard Kelvin had been held in a unit and that Denis had cut Kelvin's hair during that time. She knew that several people had visited the unit whilst Kelvin was there. I was surprised at what she said and suspected that she knew more than she was saying.
In early June 1979 I was at Denis St Denis' salon "Mr Denis" at Knightsbridge Rd Hazelwood Park to have my hair cut and streaked by Denis. It was after the salon had closed for the day, probably around 6:30 or 7pm. Denis cut my hair and applied the bleach and wrapped the bleached section of hair into alfoil pieces. During this procedure Bevan Spencer von Einem arrived at the salon to have his hair cut and dyed. He was in a very happy mood and looking knowingly at Denis, smiling broadly and excited about something they both seemed to share. Denis hurriedly finished the job on my hair and left me to sit before the mirror to wait for the bleach to work. In the meantime both Denis and Bevan had moved behind a curtain separating the salon from a small storeroom and toilet area adjacent to the main entry of the house from the carport and part of the area that Denis lived in, separated by a door to the rear of the house where Denis' mother Dot lived. I could hear Bevan and Denis giggling and laughing and "oooh how evil, oooh it's evil". Denis said this several times and I became curious as to first what it was they both found so interesting and entertaining and, feeling that I was being left out, got out of the chair to investigate.
I found them huddled over a waist-high table directly behind the curtain. There was a group of photographs, polaroids, laid out on the table, maybe 4, 5 or 6 of them, with Bevan holding more photographs in his hand.
They both began to collect the photos quickly but not before I saw them. The photographs were of a young attractive blond-haired man lying on his side on the front seat of a car with his legs bent towards the steering wheel…
I was shocked at seeing the photos and they both hurriedly gathered them up, with Bevan putting them all into his back pocket of his trousers. When I asked who the young man was, Bevan said 'oh, just some hitchhiker'.
Just after Bevan was arrested for the murder of Richard Kelvin, Denis' sister xxxx xxxxxx visited me at my home. I told her that I had seen the photos at Denis' salon and that I thought they were of Alan Barnes. She was suspicious of Denis and said I should confront him about the photographs. I also told xxxx about the photos and she urged me to contact the police, however I never did, not wanting to get involved in any of it.
A few weeks before Denis died he telephoned me from Calvary hospital where we sat together in the garden at the hospital and once again I asked him about the photographs. He told me that over the years that he spent at Adelaide's 'beats' and toilets, Bevan had shown him dozens of such photographs of nude young men, more often than not with objects, including bottles, inserted well into their anuses.
"However, he said, smiling at me, he didn't remember there being any photos at the salon ever and 'if you know what's good for you, neither should you!' He died four days later.
Conversation with Pru Firman on 30th March 2008
Her name before her sex change was Gregory Acton. She died on the 10/10/2008. Pru telephoned me asking if I had seen the Sunday Mail, March 30th, with an article on the Family Murders. I said that I had not. She said that she was very worried and nervous that she was about to be re-interviewed as a suspect in the murders. She wanted to talk and shortly afterwards came to visit me at my home, 2 doors from her home. She told me that Lewis "Lana" is a target in the police investigation and that police dealing with the case recently flew to Sydney for fresh interviews with Lewis and to take a sample of his DNA. She says she had telephoned Megan Collier, another sex change friend of both to get Lewis's telephone number so that she could talk to Lewis. She said that Lewis was terrified after all the evil that he had done with Bevan years ago. Bevan frequently took drugged hitchhikers to the house that Pru and Lewis shared at Alberton in the early 1980s. She said Lewis told her the police said they intended to re-interview a woman who Bevan used to lure hitchhikers and who had testified in 1983. She was re-interviewed in 1989 when Bevan was charged with the murders of Alan Barnes and Mark Langley. She told me that Lewis was the brother of Olympian cyclist Mike Turtur who runs the tour down under cycling championship.
Denis was to stay in Melbourne the week that Richard Kelvin disappeared, he told his mother Dot. I telephoned Graeme ? who used to work at Myer at Adelaide in the early 1970s and then moved to Melbourne. He told me that Denis did not show up.
13/10/2008 – telephone call from xxxx xxxxxxxx (xxxx) (best friends with DSD for many years). He said that his friend xxxxx xxxxxx had been interviewed by the police for 3.5 hours regarding the Family Murders. He was asked about their friend Doctor Steve Woodards. xxxx said that Woodards had bought flats in Fremantle during the America's Cup yacht race there and had then sold them and moved to Europe and disappeared.
However, xxxx said he had a good idea of his whereabouts now. He also said the police asked questions about their old friend xxx xxxxxxxxxxx. xxxx said several pages of names were shown to xxxxxx for recognition. He was anxious that the police may contact him as well. xxxx is a millionaire and well known by the gay community as the elaborately dressed drag queen xxxx in the 1970a and 80s. Denis dined at his house every Sunday night for years with xxxxxx xxxxxxxx (xxxxx).