The night before he went missing he stayed at Darko Kastelan's house in Cheltenham. The next day was a Sunday, they both planned to hitchhike to Alan's home in Salisbury. Darko's brother dropped them at a bus stop near the corner of on Grand Junction Rd and Addison Rd. Darko soon returned home. A witness saw Alan hitchhiking and saw a white Holden HQ sedan pull over to pick him up near the corner of Production Rd.
Alan was discovered 7 days later on the bank of South Para Reservoir, below the old bridge. An autopsy determined he had been murdered on Friday the 22nd, and had been washed and redressed in his own clothes. He had been kept alive somewhere for 5 days.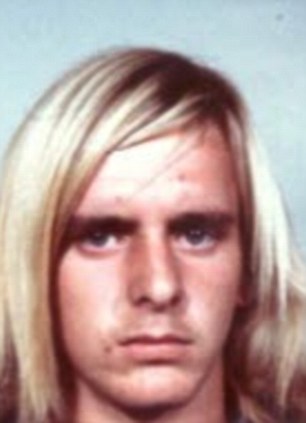 Alan Arthur Barnes
Age: 16
Date of abduction: June 17, 1979
Date of murder: June 22, 1979
Date of body dump: Most likely late night June 22, or early hours June 23
Date body found: June 24, 1979
Location of body: Under the old bridge at South Para Reservoir
Died from blood loss due to massive anal injuries
Held for 5 days, tortured and beaten. Taken on Sunday 17th, murdered on Friday 22nd, found Sunday 24th.
Had Noctec and alcohol in his system
His body had been cleaned and he had been redressed (in his own clothes)
Lived with family out in Salisbury but regularly spent weekends in city
He had recently made friends with Darko Kastelan.
There's no evidence he was gay. It was very likely he was straight.
Police at the time had reason to believe he was starting to dabble in drugs, including heroin.
Mr B testified in 1990 that he was in that white sedan with BVE
Alan worked a few days per week refilling vending machines. One of the businesses on his run was Pipeline Supplies, the business where Bevan von Einem was the accountant.
Gary Wayne Place testified in 1990 that in the weeks leading up to the murder Barnes was at the Gateway Hotel on North Tce with von Einem and Woodards, and then a week later with the same people at either the same hotel or a different hotel.
Alan had a pending rape charge against him (the victim was female). It never went to court but the general consensus is that it was consensual and the complainant was making an excuse to her boyfriend.